GENERAL SECRETARY'S MESSAGE
"If you have knowledge, let others light their candles".
Asan Memorial College of Arts and Science forayed into the field of education over 25 years ago, with a vision of creating a generation of students who are socially responsible. Over two decades of experience has taught us that progress is possible only if men and women are offered equal opportunities in education and career.
Asan Memorial College believes in the holistic development of every student encompassing academics, co-curricular activities, research, sports and life skills learning. We strive to provide a stimulating and nurturing environment that encourages students to develop their talents and realise their full potential.
The institution considers its team of experienced and dedicated faculty members as their biggest asset. The staff are passionate about teaching and research and committed to mentoring students towards a great career. The college offers a range of student services, including counseling, career guidance, and placement support designed to help the students navigate the challenges of academic rigour. The value-added programmes and certificate courses offer specialised and practical learning experiences beyond the core curriculum with an aim to enhance the employability skills of the students.
I welcome you all to the AMCAS community and wish you all a wholesome learning experience.
Wishing you success as you scale greater heights!
Smt. Shyamala Jayaprakash
General Secretary
Asan Memorial Association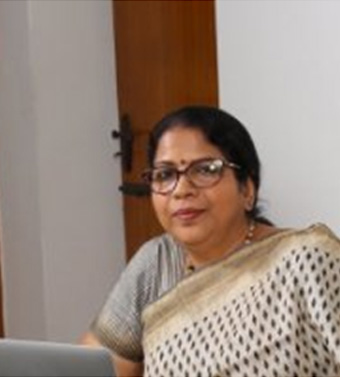 JOINT SECRETARY'S MESSAGE
"Education is the opening of minds to infinite possibilities."
Academic excellence through diligence is the driving force of the Asan Memorial Educational Institutions. Asan Memorial College of Arts & Science has served the noble cause of higher education successfully for over two decades and continues to fulfil its mission of imparting education with a strong moral and spiritual foundation.
From its modest beginnings in 1994, the college has grown and now stands proud in extending its scholastic services to the community and fostering human values. The college has consistently produced University Rank holders, assisted graduates in securing high-profile careers and nurtured in students respect for our tradition and heritage.
The Indian educational scenario is witnessing a revolution, with the explosion of hybrid pedagogical systems and the consequential challenge of remaining relevant in global academia. We at AMCAS are committed to maintaining the highest standards of education and creating a culture of excellence in all aspects of college life.
I commend the students for choosing AMCAS and assure them that the dedicated faculty of the college will guide them in their pursuit of eminence in academics and research and wish them the best in their journey towards a bright future. Good Luck!
Dr. Gautham Babu
Joint Secretary
Asan Memorial Association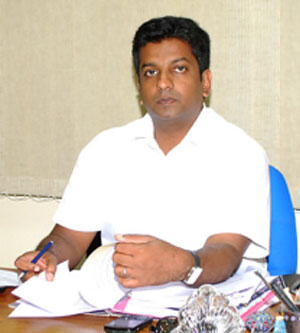 Asan Memorial College of Arts and Science is a co-educational, higher educational institution that provides the students an experience of life, social values, knowledge skills and holistic personality development.The institution treads on the path set with a philanthropic vision for over 25 years since its inception, with a rich and vibrant history in imparting holistic education. Be it academic, extra-curricular, or co- curricular activities, AMCAS has proven itself time and again, as a pioneer in pedagogical innovations. Talents are honed through an amalgam of classroom learning as well as sports, games, cultural and other allied activities. This 360-degree approach of grooming student's personality is the cornerstone of education imparted at AMCAS. Our persistent efforts have been leveraging the intellectual and emotional capabilities of students, encouraging the free and spirited exchange of ideas to celebrate diversity while ensuring inclusivity in the campus.  The institution's success is rooted in the collective endeavour of AMCAS fraternity to promote a value-based academic environment.
"Success is reserved only for those who dare to venture into unknown territories", says George Bernard Shaw. AMCAS believes that learning is a life-long process in which success supports future achievements. The people who succeed in this world are those who get up and look for opportunities. Being learners, if you can't find them, make them. We, at AMCAS, never squander any opportunity to unleash the potential of our students. The institution prides itself on the sustained efforts to hone the skills of students. We offer diverse programmes and unlimited avenues to discover the innate talents of students and to mould them into notable change-makers of the society.  Learners must seize such opportunities, acquire new insights and skills, apply those acquisitions in practice and then demonstrate proficiency.The joint efforts of the teaching and learning community shall strengthen the process of attainment of the vision of our institution. We welcome all aspiring young minds to join this enthusiastic family at AMCAS in pursuing knowledge to serve the world at large.
Together, we reach great heights!
Dr. T.S. Santhi, Principal